"Listening to music is a wonderful opportunity to practice mindfulness. Every song is completely different and there really are limitless opportunities to explore. There are so many different aspects of music we can gently guide our focus towards. Simply enjoy being with the present moment, and allow all of the experiences to unfold naturally!"  - Gideon @  DrumHelper.com
Practicing mindfulness is vital to whole child health in the current world landscape. With so much uncertainty and change, incorporating mindfulness into your classroom or daily home routine can improve a child's overall wellbeing.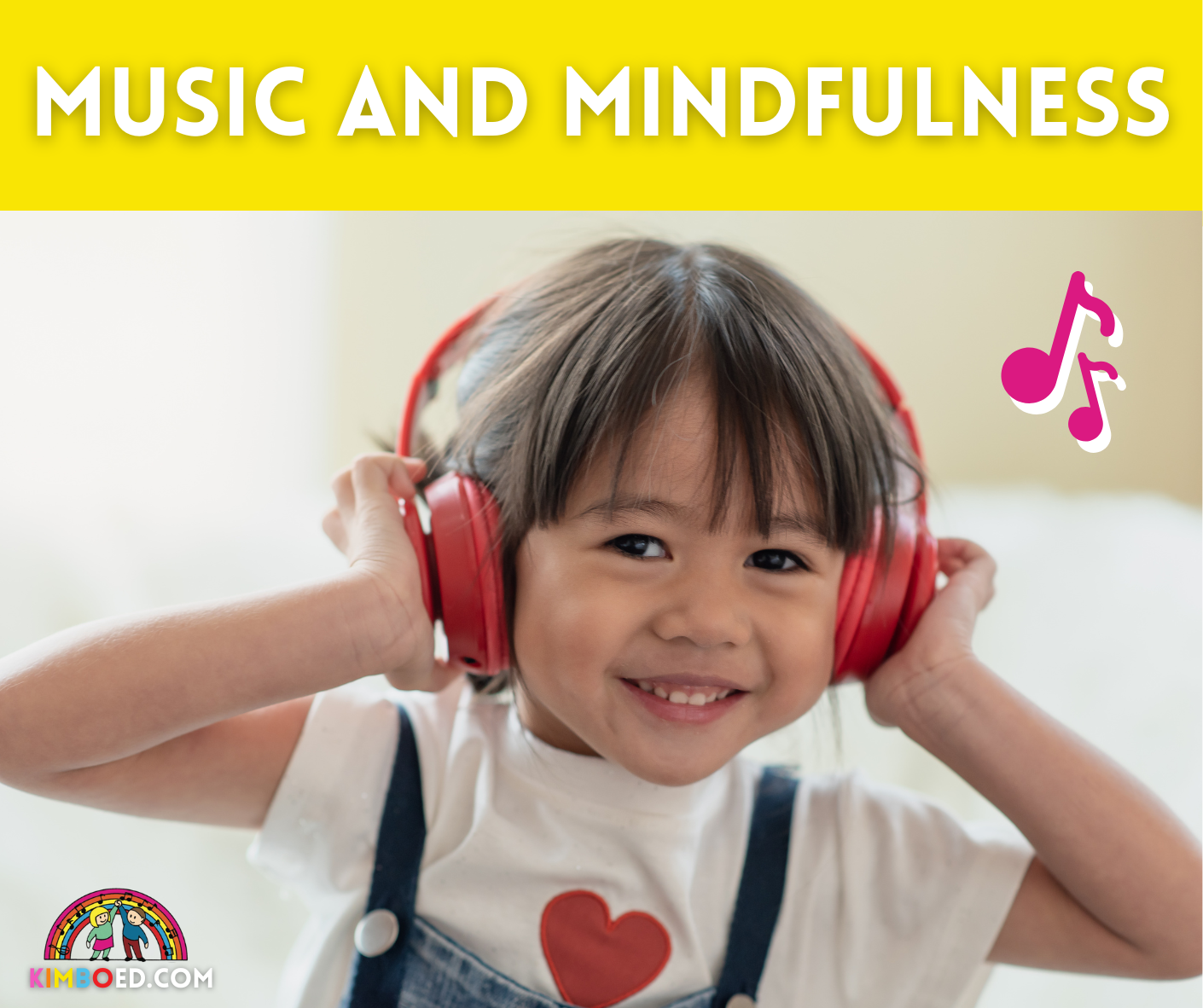 The benefits of practicing mindfulness include: 
Helps lower stress and anxiety 
Can increase positive moods 
Builds self-esteem  
Improves self regulation skills
For information on mindfulness and how to incorporate music and sound check out  "Music and Mindfulness For Stress Reduction" from the Drum Helper Blog. This thorough and informative article answers: "What Exactly Is Mindfulness?", explores: "Using Sounds as an Object of Focus", and explains: "How To Practice Mindful Listening."
The following Kimbo CDs would be great choices to use with this Music and Mindfulness activity from Drum Helper. The melodic, rhythmic, and expressive Latin, African, & Caribbean drum and percussion beats of Dancing Drums and Rhythms CD is an ideal choice to explore mindful listening. Moving with Mozart offers the timeless beauty of classical music; tracks 11 - 17 are instrumentals and a perfect tool for this activity. The instrumentals (tracks 8 - 14)  from Yoga for Kids includes soothing piano melodies, another beautiful option for music and mindfulness exploration. 
DRUM HELPER MUSIC AND MINDFULNESS ACTIVITY:
Source: https://drumhelper.com/blog/music-and-mindfulness-for-stress-reduction/
"Begin by taking some deep breaths and feel yourself grounded in the chair or wherever you are sat. With a sense of curiosity, notice all of the sensations you feel, including your breath as you inhale and exhale from your lungs. 
Noticing the breath is a foundational component of mindfulness meditation. As you sit still, pay close attention to the sensations of the breath. Don't try to change the way you breathe, but simply observe what happens as your lungs inhale and exhale. Each breath is different – it can be shallow or deep. Observe how your chest expands and softens, and what happens as the breath enters and leaves your body. 
Once you feel comfortable with the breathing practice, you can proceed to press play and absorb sounds through your headphones or speakers. I invite you to close your eyes and focus only on the music as it unfolds. There is so much to explore within the music."